Dr. Dre's new Los Angeles headquarters designed by Bestor Architecture and collaborated with loescher + meachem architects for the design and adaptive reuse of an existing three-building campus that was labeled as Building A, B, and C.
According to Bestor Architecture, Building A is the "mothership" and home to sales, marketing, finance, and administration. It is the logistics heart of the company. Building B is connected to A and is the social hub and home to the mixing studio, café, gym, and swing space. Building C houses the product development and engineering as well as a cutting edge, highly technical acoustical testing lab.
The designers wanted to design a space that would allow for the maximum amount of natural light to come in and have an open feel thus, big skylights and courtyard cuts were the primary strategic design features.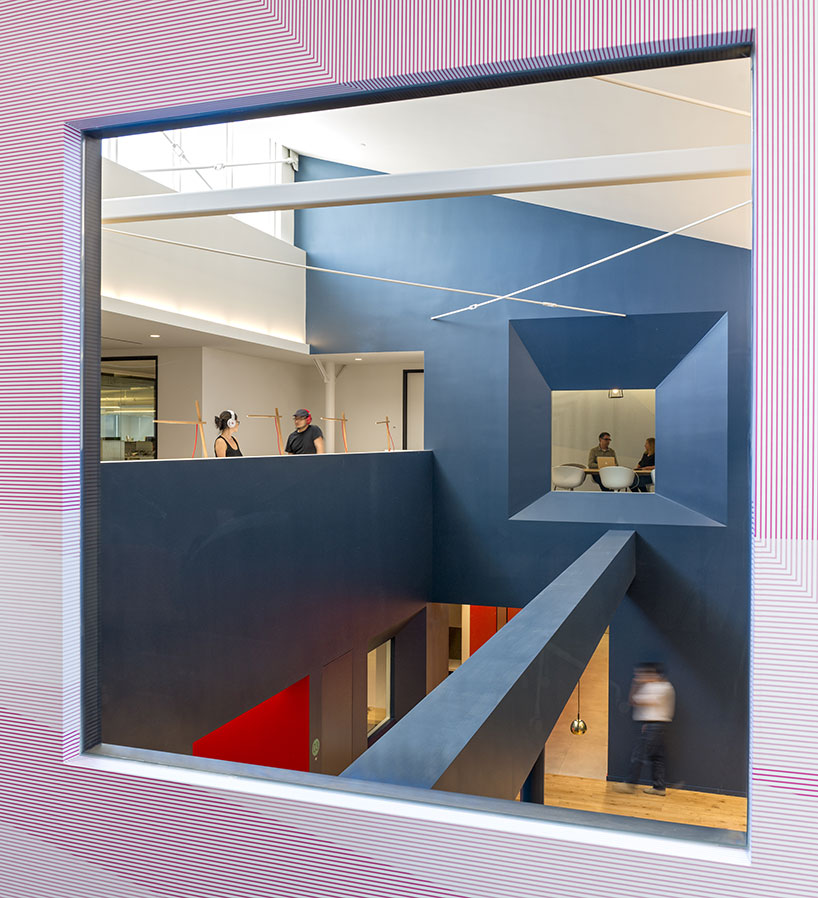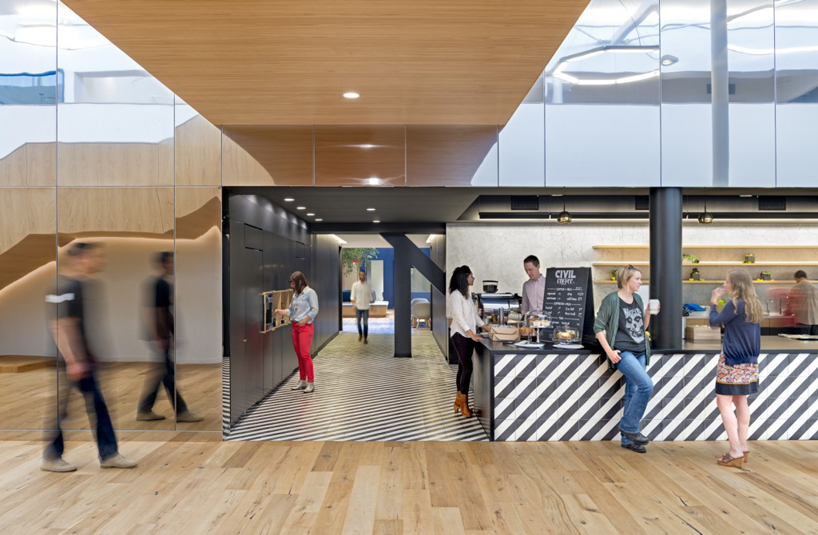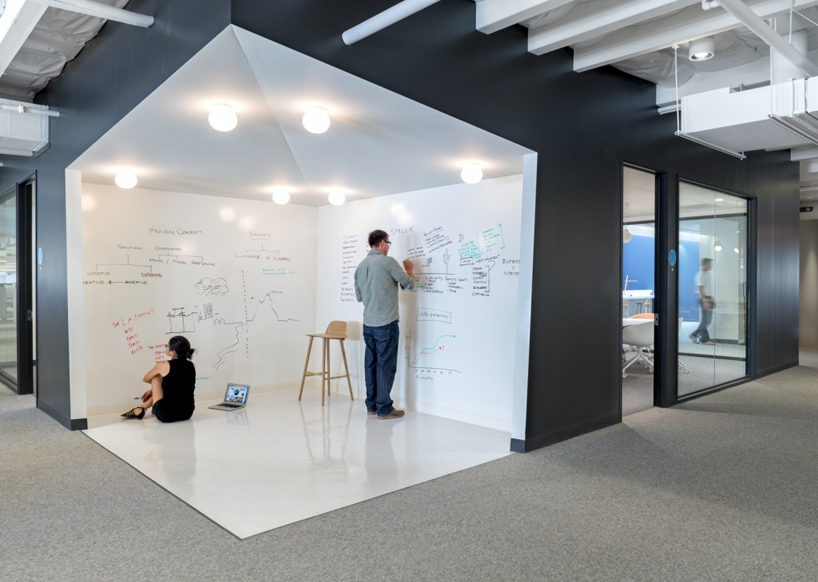 The renovation for the building and all 3 levels was completed before apple acquired beats for $ 3 billion USD.